Discover more from ACIM Life
Learn how to apply the principles of A Course in Miracles to experience less pain and more joy in your life.
This is the life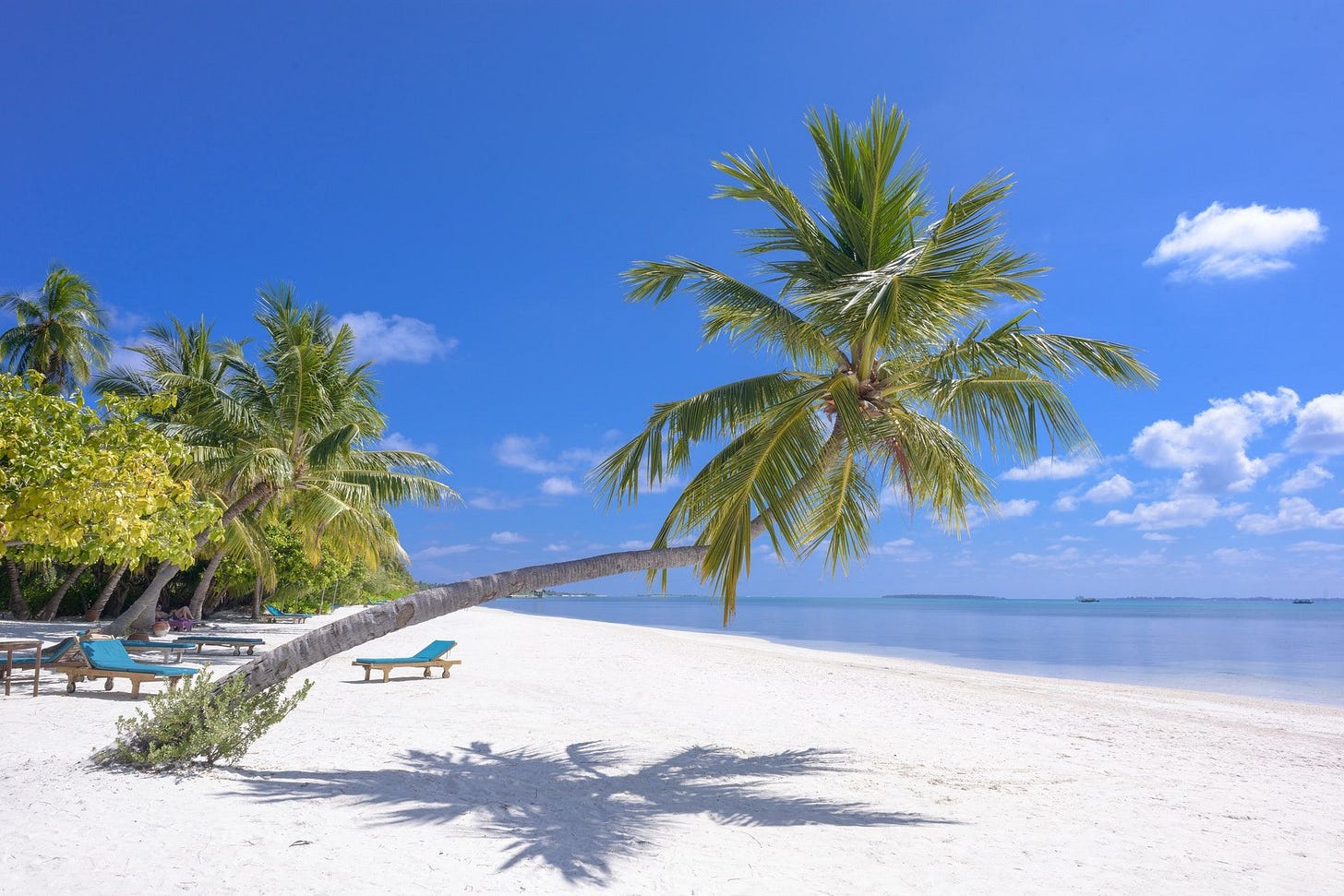 Imagine you are in an idyllic location surrounded by the most luxurious creature comforts. You are relaxed, completely at peace, without a care in the world.
In this brief moment you are filled with the thought that life is good. So much so that if a companion were nearby, they'd likely hear you softly speak, "Ahh, this is the life."
For some, this might be enjoying the beach on a tropical island. For others, a glorious hike through the woods. For me, it's sitting in a secondhand bookstore surrounded by the woody scent of wisdom.
But is this really the life?
What makes the condition seem so good?
It feels pleasant relative to all the other things in life that are far less agreeable. We only have a sense of ahh because we are so familiar with the state of ugh.
This seemingly paradisal condition is not the life - it is simply a temporary reprieve from what we actually believe to be real life: hardship, strife, pain, suffering, worry, and fear.
But that's not to say life is bad.
In fact, neither the ahh's nor the ugh's are life.
Life can't be found anywhere in this world. Everything here was made to keep us searching for the ahh's while avoiding or minimizing the ugh's.
As we read in A Course in Miracles:
There is no life outside of Heaven. (T-23.II.19)
"Seek but do not find" remains this world's stern decree, and no one who pursues the world's goals can do otherwise. (M-13.5)
Yet there is a path to life, to a state of unconditional joy. And that's by returning awareness to the mind and looking with gentleness at our endlessly futile quests for contentment.
When we do that, we experience something astoundingly more pleasing than any beach, bookstore, or backpacked trek. In that moment, we've stepped out of the world of ugh's and ahh's and into the realm of heaven.
To which we blissfully - and truthfully - exclaim, "THIS is the life!"
Join me in Thursday's class where we'll explore the concept of genuine happiness and the steps we can practice to experience more peace. I look forward to seeing you then.